Ich sammele seit einigen Jahren "Masters of the Universe" Hörspiele sowie auch die der Reihe "She-Ra – Princess of Power".
Als genügsamer Sammler reicht mir jeweils ein Exemplar des Hörspiels. Doppelte Exemplare, in deren Besitz z.B. durch Konvolutkäufe gekommen bin, verkaufe ich von Zeit zu Zeit in meinem Online Shop.
Dennoch gibt es immer wieder Hörspiele, die in meiner Sammlung fehlen oder von denen ich unter Umständen gar nicht weiß.
Da es mir, wie jedem Sammler, wichtig ist, meine Hörspielsammlung komplett zu sehen, seid IHR nun gefragt.
Unterstehend findet ihr eine Liste der MotU/She-Ra Folgen, die ich aktuell suche. Ihr besitzt sie und wollt sie verkaufen? Dann schreibt mit einfach über das Kontaktformular und macht mir ein Angebot. Es besteht auch die Möglichkeit zum Tausch.
Danke für eure Mithilfe!
---

---
Deutschland (Europa)
gelb geschraubt und geriffelt (alte Ausgabe; gibt es definitiv bis Folge 26)

01 – Sternenstaub (1984)
02 – Das Todestor (1984)
04 – Der unbezwingbare Drache (1984)
06 – Im Kerker Skeletors (1984)
08 – Der Baum der sterbenden Zeit (1984)
12 – Der Herr der Wespen (1986)
[18 – Mekaneck und das Erbe des Grauens (1986)
24 – Skeletors Meisterplan (1986)
25 – Teelas Verrat (1987)
26 – Orkos schwerste Stunde (1987)
27 – Zoar im Strudel der Zeit (1987)

blau-graue Kassette
03 – Sturm auf Castle Grayskull (1984)
09 – Die Ebene der Ewigkeit (1984)
10 – Das Geheimnis der Mystic Mountains (1984)
21 – Dämon Modulok (1986)
23 – Die Zauberrüstung (1986)
24 – Skeletors Meisterplan (1986)

VINYL
[US] Secret of the Sword Soundtrack
[US] (Kid Stuff) The Thief of Castle Grayskull

[FR] Le Secret De L'Epée – Part 1 [ES] Los Amos del Universo

TAPEs
[US] (Kid Stuff) The Thief of Castle Grayskull
[US] (Kid Stuff) Tape-Me-Along Vol. 1 (Battle Cat/The Revenge of Skeletor) [im Pappschuber][US] Battle under Snake Mountain 1986
[US] Prisoner in the Slime Pit 1986
[US] Secret of the Sword (Part I) – The Sword of She-Ra 1985 (Tape reicht, Buch und Vinyl vorhanden)
[US] Secret of the Sword (Part II) – Princess of Power 1985 (Tape reicht, Buch und Vinyl vorhanden)
[US] (Hasbro) The Sword of Skeletor 1985
[US] (Hasbro) Time Trouble
[US] (Mattel) The Power of the Evil Horde – Tape zu Figuren / ohne Cover
[US] (Shermly/Car-Tune) Masters of the Universe – Secret of the Sowrd (habe ich, aber sealed)=

[UK] (Pickwick) Masters of the Universe (Track: Theme + Dawn of Eternia) 1983
[UK] (Pickwick) He-Man and the Asteroid of Doom 1986
[UK] (Pickwick) He-Man and the Lost Dragon 1986
[UK] The Thief of Castle Grayskull
[UK] He-Man – The new Legend (Die neue Dimension)

He-Man & Masters of the Universe – Original 1986 (Pickwick/Ditto)
Tracklist
Feature Story 1: "Warlord of Eternia"
Feature Story 2: "Galactic Fugitives"
Feature Story 3: "Dragon from the Lost Valley"
Feature Story 4: "The Curse of Crystal Mountain"

[IT] (Mondadori) He-Man e il Labirinto
[IT] (Mattel) Esplosione cosmica / Pianeta maledetto (Die neue Dimension) [FR] (Mattel) Poussière d'Etoiles [NL] (Mattel) Het Bliksemkanon / Diamantsteen 1986
[NL] (Mattel) Masters of the Universe The Netherlands 1985
[NL] (Mattel) He-man's nieuwe avonturen in de ruimte (Die neue Dimension)
[NL] (Mattel) New Adventures of He-man in Space (Die neue Dimension) [FINNLAND] Teelan kidnappaus 1988
[FINNLAND] Seikkailunäytelmä Tähtisumua 1987
[FINNLAND] liejuhaudan vanki [ES] La Venganza de Skeletor / La Espada del Poder
[ES] (Horus) Masters del Universo (Tape Version vom grünen Vinyl)
[ES] He-Man Y Los Amos Del Universo* ?– Banda Original De La Serie De TV
---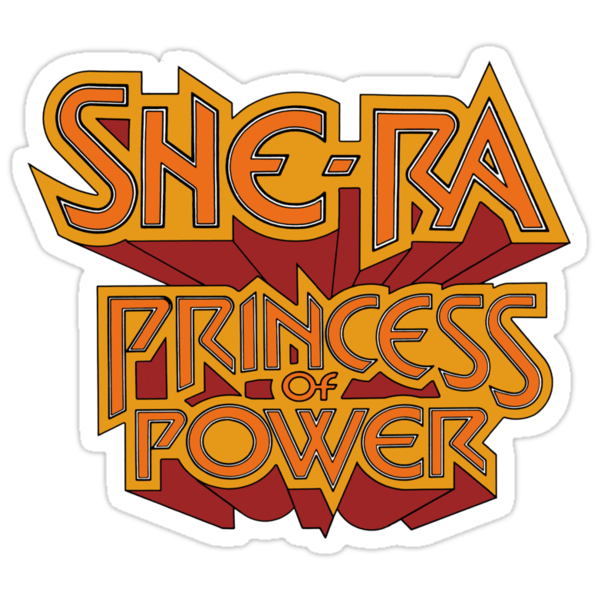 ---
TAPES
Deutschland (Europa)
3. Das Herz des Bogenschützen
7. Die Königin der Eiswüste
9. Die Kroallen der Verheißung
10. Der Fluch des Goldes
USA (Kid Stuff)
Storm over Etheria [1987]Surprise in Whispering Woods [1986]The Crystal Castle [1986]
USA (Golden)
Glimmer of Hope [1985]
United Kingdom (Pickwick)
Catra's Ice Palace [1986]Shadow Weaver's Magic Mirror [1986]She-Ra and the Dark Pool [1986]She-Ra and the Golden Goose [1986]She-Ra and the Surprise Party [1986]Spirit is kidnapped [1986]The Secret of the Sword [1986]
---
<– Zur Gesamt- und Länderübersicht meiner Hörspielsammlung